Welcome to the Daily Digest for the latest content from TheEastsiderLA.com.
It's finally Friday! Saturday and Sunday stay on the cool side, with highs in the high 60s and low 70s. Have a nice weekend!
I would also like to let you know that our associate Melody Waintal is leaving The Eastsider for a new job. The youngest USC graduate has been working on our Neighborhood Flavors features, Eastside guides, and growing our social media fan base. She has a very bright future ahead of her!
Jesús Sanchez, publisher
• Do you have a story idea or a photo to share? Submit it here.
• Support community news: Contribute to The Eastsider today
The newest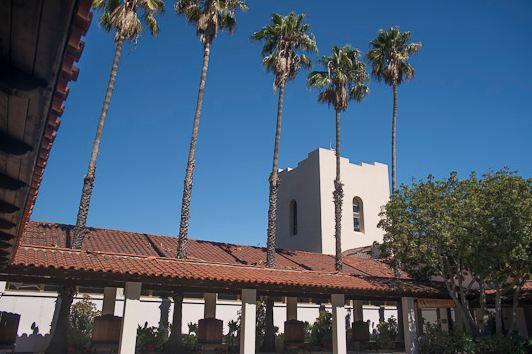 Photo by Martha Benedict
The Southwest Museum will reopen next month
The landmark museum on Washington It is slated to open in late June, more than a year after it closed at the start of the pandemic, The Eastsider reports. We also have an overview of the status of other NELA museums and art centers.
Dodger Gondola chooses a route
The proposed aerial tram that would connect Union Station to Dodger Stadium would primarily run down Alameda Street and include a stopover in Chinatown near LA State Historic Park and the Gold Line station, reports The Eastsider.
Head to Highland Park if you want to try LA's best taco
Villa Tacos in Highland Park celebrated her victory in the LA TACO TACO MADNESS competition last week, beating the previous champions. Mariscos Jalisco and Macheen from East LA. This and other Eastside restaurants and shopping news in Good Taste.
Has someone forwarded our newsletter to you?

News from our sponsors
Funded by Ryan Sarkissian | eXp Realty
Sign up for The Eastsider's Daily Digest newsletter
Success! An email was sent to with a link to confirm the list registration.
Error! An error occurred while processing your request.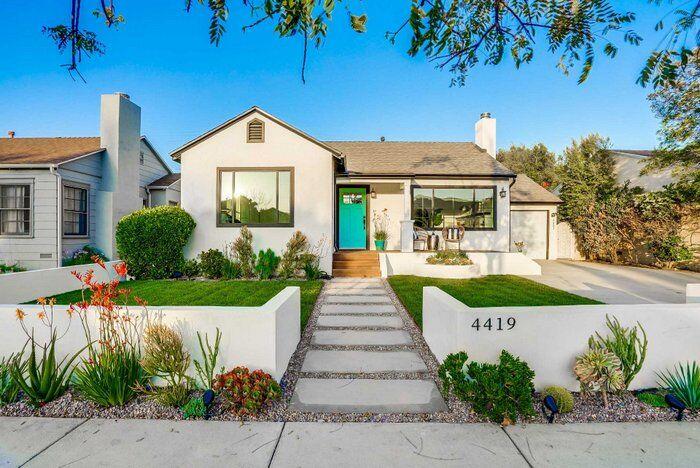 Atwater Village: Tastefully Overworked Artisan with ADU
If you were looking for the perfect home from home in NELA and especially the trendy Atwater Village, you've come to the right place.
This newest, meticulously redesigned and finished modern Craftsman 3 bed, 2 bath bungalow with a large fully approved ADU from Urban Dweller will check everything on your list and more.
The main house (4419 Brunswick) is 1440 m² and offers an oversized open plan living / dining / kitchen / work area, wooden floors, Bertazzoni appliances, a large kitchen island with a butcher's block worktop, custom-made cabinets and quartz worktops. The 3 bedrooms, 2 beautifully tiled bathrooms and a linen cupboard complete the layout of the main house.
• Find out more about this house

Notebook
• • East LA suspect: The LA Sheriff's Department is asking the public to help locate the gang member suspected of scaring away three people last month Rudy's Bar & Grill.
• Police escort: LAPD officers ensure a safe crossing busy for some ducks cross Glendale Boulevard on the way to Echo Park Lake.
Classified ads
Text-only classified ads will appear in the morning and evening editions of the Daily Digest for three consecutive days.
• • $ 19.99 for up to 25 words or $ 34.99 for up to 50 words
• • Click here to submit your ad

calendar
• • 25. May: Richard Alther discusses Bedside Matters with Carla Malden (Sponsored)
Richard Alther will have a virtual chat with Carla Malden, daughter of the late actor Karl Malden, about Richard's new novel "Bedside Matters", hosted by Skylight Books.
• • May 22: Arroyo Arts Collective presents "Fools for Hope"
• • May 22: The Spotlight Virtual Grand Finale of the Music Center
Here you can find details and other events

Support local news
The Eastsider offers free access to its breaking news and neighborhood features, including extensive coverage of COVID-19, as a nonprofit service. In order to make our stories accessible to everyone in these difficult times, we need your support. Go here to make a contribution.
Support community news in 2021
The Eastsider needs your support!
The Eastsider strives to provide news and information free of charge to all as a nonprofit service. Reporting and writing neighborhood news, however, costs time – and money. Join the other Eastsider readers whose one-time contributions and monthly sponsorships help pay our bills and who enable us to provide you with the news and information that keep you connected to your community. – Jesus Sanchez, editor
Contribute now!